Renting Property with a Pitbull or Another "Vicious Dog" Breed
The rise in Pit Bull type dogs up for adoption and the growing consciousness about dogs in need of shelter has made this an increasingly common issue.
Pit Bulls can be great pets. There are countless stories of people who love the loyalty and family-centric nature of these dogs. Owners of "pitties" are the first to go to the mat for their dogs. But many some landlords still feel hesitant to have them on their rental properties.
Other dogs like Rottweilers, Akitas, German Shepherds, Siberian Huskies, and others are also smacked with the label "dangerous" or "vicious." My canine friend, Balto, can hardly be considered vicious, but for several insurance companies he would make the list.
Every news story on pit bulls either focuses on either an attack on another person or dog or a pitbull somehow acting in exactly the opposite fashion- cuddling with a baby, acting as a police dog, etc. Neither does much to dispel the initial characterization of pit bulls as dangerous. Also, the "dangerous" dogs tend to be larger and are the most capable of inflicting damage. Also, these dogs unfortunately tend to end up with more than their fair share of bad owners.
With that in mind, I wanted to make a primer on renting with these dogs in the mix.
Think Like a Landlord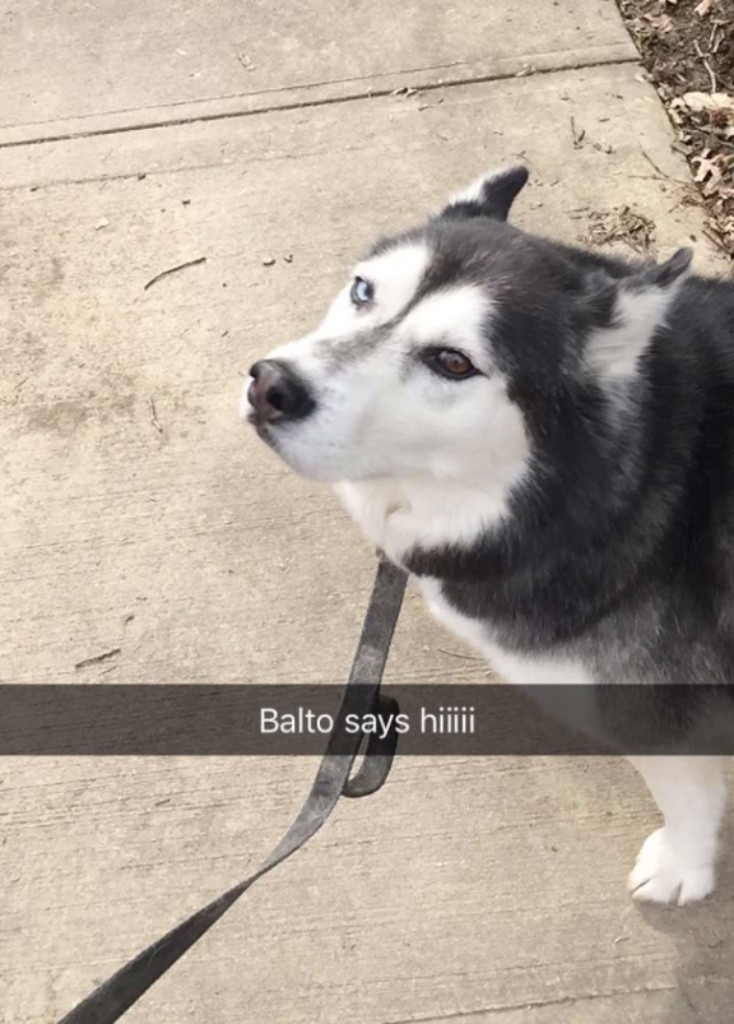 Renting properties is a business. Like all businesses, landlords seek to minimize risks and maximize profit. If you have your heart set on a particular property or if a tenant looks excellent even though they have a dog, keep the bottom line in mind during your discussions. Things like automatic payments, pet rent, or shifting insurance costs can help finish a deal.
The Lease
First off, having a pet clause in a lease is a must. Not just for handling potential property damage claims from checking and claws either. The lease is the perfect opportunity for setting out each party's obligations with regard to the dog. This is also the area where I recommend setting out what insurance obligations will be. Make it clear in the lease what your homeowner's insurance does and does not cover. If either party needs to obtain supplemental insurance, set out that responsibility here. There are affordable "dog bite" policies available online and from select insurance companies.
Insurance
Communicate with your homeowners' insurance agent. You do not need any surprises when and if you try to make a claim. Many insurance agencies have dropped the "dangerous dog" distinction from their coverage entirely. Others maintain the heightened liability status. You may not have any additional problems. If you have not yet signed a lease, you can add a provision shifting additional costs for homeowners' insurance to the Tenant.
If you have signed a lease and then learn about a dog on the property, first consult your lease for a provision addressing the issue. If the tenant is willing to sign an additional contract on liability on the canine, have one drafted for you.
Selling a Landlord/ Insurance Company
A cute picture can create sympathy for the dog. Also, obedience classes go a long way toward showing that both canine and owner can handle themselves. Also, if your dog is neutered and contained in your house, that is worth noting. According to the University of Minnesota, male dogs are 6.2 times more likely to bite than female dogs, sexually intact dogs are 2.6 times more likely to bite than neutered dogs, and chained dogs are 2.8 times more likely to bite than unchained dogs. For landlords, seeing how your tenant interacts with the dog. Does the dog obey their commands? Is it constantly pulling on the leash? How does it behave toward other dogs.
Is This Really a Big Deal?
While in the majority of cases there will never be an issue, the statistics advise caution (http://www.dogsbite.org/dog-bite-statistics-quick-statistics.php). Dog bites occur every 75 seconds in the United States. Dogs causing the injury were overwhelmingly familiar with the patient: 53% of dogs belonged to the family. Accordingly, the risk is significant enough to demand consideration. The common dog owner retort of "but not my dog" may be true, but it is rightly that owners' responsibility to ensure that is the case. Improper coverage can result in a homeowners' insurance policy becoming liable in the event of a dog bite.
Conclusion
Pit Bulls and "dangerous dog" breeds can make great pets when cared for and raised properly. Problems arise when they are trained or cared for properly. Both Landlord and Tenant should be very clear about their responsibilities and ensure they carry proper insurance. If you're a Tenant, recognize that you have selected a large, strong animal as a companion and that carries responsibilities. As a Landlord, recognize that these owners are often kind, dependable people capable of caring for dog. You may be tapping into a great source of overlooked tenants by exercising the proper caution and renting to these owners.